Reviews
Descriptions:
කතාව පැත්තට පොඩ්ඩක් කතා කලොත්, අක්කයි නංගි ඉන්න පවුලක්. අක්කා (වෛජයන්ති) දික්කාස වී දරුවන් දෙදෙනා හා සිය නැගෙනිය සමග වෙන්ව මහල් නිවාස සංකීර්ණයක ජීවත් වෙයි. අක්කා (භූමිකා) වෘත්තීයෙන් දක්ශ නීතීඥවරියක් වෙනවා. ඇයට හදිසෙයේම ලැබුණ සම්බුඛ පරීක්ෂණයක් නිසා මුම්බායි වලට යන්න වෙනවා. ගෙදර ඉතිරි වන්නේ "බේබී" නම් වූ මෙහෙකාරිය හා වෛජයන්තිගේ නැගෙනිය වන ගීතා (අනුපමා) පමණයි. දරුවන් දෙදෙනා පාසල් යැවීමට එක්කන් යන ගීතා දරුවන් සමග විහිලුවට මෙන් සෙල්ලමට හිතමින් ඇය ලිෆ්ට් එකේ පහලට යන අතර දරුවන් දෙදෙනා පඩිපෙලෙන් පහලට එන්න සලස්වනවා..  ගීතා පහලට ආවද දරුවන් දෙදෙනා එන්න පරක්කු නිසා හොයනවා. හැම තැනම ෆ්ලැට් එකේ හෙව්වත් දරුවන් හමු වෙන්නෙ නෑ. දරුවන් අතුරුදහන් වෙනවා. පසුව දරුවන් පැහැර ගෙන ඇති බවට ඇයට නිර්ණාමික කෝල් එන්න ගන්නවා කප්පම් ඉල්ලමින්. ඇය සිය පෙම්වතා සමග දරුවන් සෙවීමට ගන්නා උත්සහය තමා කතාව පුරා ඇදෙන්නේ.. කතාව රසවත්. කුතුහලයෙන් බලන්න පුලුවන්..
අනුපමාගේ දක්ශ රංගනයක් බලා ගන්න පුලුවන්. එකම දවසක උදේ සිදු වූ සිදුවීමක් හේතූ පාදක කරගෙන මධ්‍යම රාත්‍රිය වෙන විට මේ දරුවන්ගේ පැහැර ගැනීම හෙවත් "සමනල දඩයම" අවසන් කරන ආකාරය තමා මෙහි තියෙන විශේෂත්වය. ඉතින් බලන්න ආරාධනා කරනවා.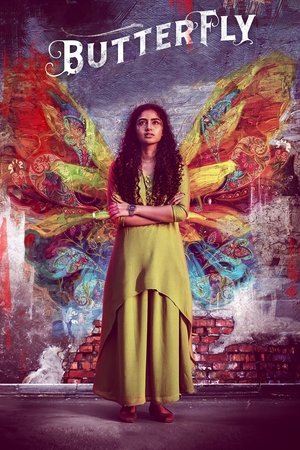 Vyjayanthi and Geetha are sisters who grew up on their own after the demise of their parents. On a fateful day, when Vyjayanthi, a popular lawyer, is out of town, her two children get kidnapped; Geetha, who is supposed to protect them, takes up the job of rescuing these kids upon herself.

Anupama Parameswaran

Bhumika Chawla

Nihal Kodhaty
Rao Ramesh

Praveen
Racha Ravi

Rajitha

Anupama Parameswaran

Anantha Sriram

K. S. Chithra

Rahul Sipligunj