Reviews
Descriptions:
කාන්තාවක් විදියට ඉපදෙන්න ඔයා පිනක් කරල තියෙනවා එහෙම හැමෝම කියනවා… ඒක විශ්වාස කරල රැවටෙන්න එපා කෙල්ලෙක් විදියට ඉපදුනානේ…දැන් හැමදාම තුන් වෙනි ලෝක යුද්ධේ වගේ.. අපේ හතුරා ඕනිම කෙනෙක් වෙන්න පුලුවන්… සමහර අය දිනනව…සමහර අය පරදිනවා… ඒත් ඒ පරාජය ඔයා පාලනය කරන විදියට තමයි… ඔයා කවුද කියල මේ ලෝකෙම දැනගන්නේ… පිලිගන්නවා ස්ත්‍රීත්වයට… අද ඔයාලට අරගෙන එන චිතපටියේ දෙබසකින්ම තමයි ලිපිය පටන් ගත්තේ..
බ්‍රහ්මානන්දන් කියන්නේ ගොඩනැගිල්ලක මුරකාරයෙක්,මෙයා ඉන්න ගොඩනැගිල්ලේ පවුල් විශාල ප්‍රමානයක් ජීවත් වෙනවා…ඉතින් මේ ගොඩනැගිල්ලේ ඉන්න හැමෝම ලිෆ්ට් එක පාවිච්චි කරන නිසා කවුරුවත් පඩිපෙල පැත්තෙවත් යන්නේ නැ..කොටින්ම කිව්වොත් පඩිපෙල කියන්නේ පාලුවට ගිය පැත්තක්….ඉතින් මේ අතරේ තමයි හැමදාම මේ ගොඩනැගිල්ලේ නිවසක වැඩ කරන පුද්ගලයෙක් ,එයා වැඩ කරන නිවසේ ඇති කරන බල්ලව ඇවිදින්න එක්කරගෙන යන්නේ,ලිෆ්ට් එකේ සත්තු ගෙනියන එක තහනම් නිසා පඩිපෙලෙන් තමයි බල්ලව අරගෙන යන්නේ..ඉතින් මේක හැමදාම වෙන සාමාන්‍යය දෙයක්…ඒ අතරෙදි තමයි අවුරුදු 9 ක පොඩි ගැහැණු ලමයෙක් හැමදාම මේ බල්ලට බිස්කට් දෙන්න පුරුදුවෙලා ඉන්නවා…මේ අවස්ථාවෙන් ප්‍රයෝජනය ගන්න හදන බල්ලව ඇවිදින්න එක්කරගෙන යන පුද්ගලයා තමන්ගේ යාලුවන් එක්ක එම ගැහැනු ලමයව දූෂනය කරනවා….කිසියම් සද්දයක් ඇහෙන නිසා එතනින් පලා යනවා මේ අය…එතනට පැමිනෙන ගොඩනැගිල්ලේ මුරකරු මේ ගැහැණු ලමයව ඇයගේ නිවසට අරගෙන යනවා…ඒත් සිද්ධවෙන්නෙ කවුරුවත් හිතුවේ නැති දෙයක්…පොලිසිය විසින් අවුරුදු 65ක් වෙන බ්‍රහ්මාණන්දන්වත් මේ දූෂණයට සම්බන්ධයි කියල අත්අඩංගුවට ගන්නවා…ඉතින් තමන්ගේ පියාට මේ සිද්ධ වෙච්ච දේ වෙනුවෙන් සටන් කරන්න බ්‍රහ්මානන්දන්ගේ දුව ඉදිරියට එනවා…ඇය තමයි ගාර්ගී….එතනින් එහාට ඔයාලම අරගෙන බලන්නකෝ..මොකක්ද වෙන්නේ කියල…අවසානය නොහිතන එකක් වගේම හොද පණිඩිඩයකුත් ඔයාලගේ ජීවිතේට එකතු කරගන්න පුලුවන් වෙයි…. එහෙනම් ආයෙත් ඉක්මනටම හම්බවෙමු….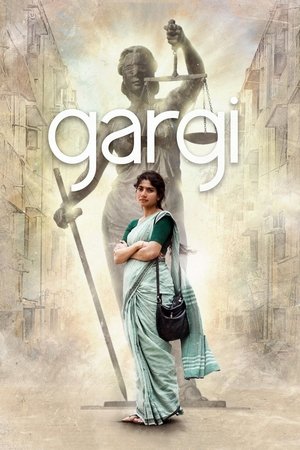 When a schoolteacher's father is arrested for the rape of a 10-year-old girl, the media storm surrounding the case has lawyers reluctant about defending the accused. An inexperienced advocate with a speech disability agrees to take up the case despite the stiff opposition and ridicule from his association. It is now up to them to build their defence and prove that the man accused of committing the crime did not do it.
Sai Pallavi
Aishwarya Lekshmi

Kaali Venkat

R.S. Shivaji

Jayaprakash
Saravanan
Livingston
Aishwarya Lekshmi

Govindh Vasantha
Karthik Netha
Subhashree Kaarthik Vijay
Ravichandran Ramachandran