Reviews
Descriptions:
මේක 2019 නිකුත් උන Helan කියන මලයාලම් චිත්‍රපටයේ, හින්දි ප්‍රතිනිර්මාණයක් කිව්වොත් හරි… හරිම ලස්සන කතාවක් තියෙන්නේ.. මේක අයත් වෙන්නෙ Survival Thriller කියන Category එකට.. Thriller විතරක්ම නෙවෙයි ඇ ලස්සන ආදර කතාවකුත් තියෙනව! මේ චිත්‍රපටය නිකුත් වෙන්නෙ 2022 නොවැම්බර් 04 වෙනිදා…විනාඩි 127ක් පුරා දිවයන මේ චිත්‍රපටයේ IMBD අගය 7.4ක් වගේ අගයක් ලබා ගෙන තියෙනවා..මේ චිත්‍රපටය අධ්‍යක්ෂණය කරන්නේ Mathukutti Xavier නම් අධ්‍යක්ෂකවරයා..මේකේ ප්‍රධාන චරිතය සදහා රංගනයෙන් දායක වෙන්නෙ සුරූපී Janhvi Kapoor.. එතකොට උප ප්‍රධාන චරිත සදහා දායකත්වය ලබා දීල තියෙන්නේ Sunny Kaishal, Manoj Pahwa වැනි හින්දි සිනමාවේ අපිට මුණගැහෙ නළුවන්…
කතාව පොඩ්ඩක් කියන්නම්..
මිලී කියන ගැහැණු ළමයා එයාගේ තාත්තා එක්ක තමයි ජිවත් වෙන්නෙ.. ඒ වගේම එයා කැනඩාවලට යන බලාපොරොත්තුවෙන් ඉන්නේ.. ඒ වගේම මිලීට සමීර් කියලා ආදරවන්තකුත් ඉන්නව.. හැබැයි මුලදී නම් මේක තාත්තා දන්නෙ නෑ… අපේ ප්‍රධාන චරිතේ මිලී වැඩ කරන්නේ කෑම ඩිලිවරි කරන කඩේක..මිලී තමන්ගේ ආදරවන්තය ගැන තාත්තට කියන්න අවස්ථාවක් එනකම් බලාගෙන හිටියත්,දවසක් හදිස්සියේම වෙන සිද්දියක් නිසා තාත්තා එයාගේ ආදරේ ගැන දැනගෙන මිලී එක්ක කතා නොකර ඉන්නව.. මිලී ඒ දුකට දවසක් වැඩ කරන තැන රෑ 12 වෙනකම් ඉන්නවා.. ඔහොම ඉන්නකොට තමයි බඩු වගයක් තියෙන්න මිලීට කඩේ Freezer එක ඇතුලට යන්න වෙන්නෙ.. මෙයා ඇතුලේ ඉන්න බව නොදැන මෙයාගේ මැනේජර් freezer එකේ දොර වහල යන්න යනවා… මිලී Freezer එක ඇතුලේ හිර වෙනවා… මෙතනින් එහාට මිලීට මොකක් සිද්ද වෙයිද… ඔයාලට ආරාධනා කරනවා බලන්න කියලා..
මිලී! Mili With Sinhala Subtitle (2022)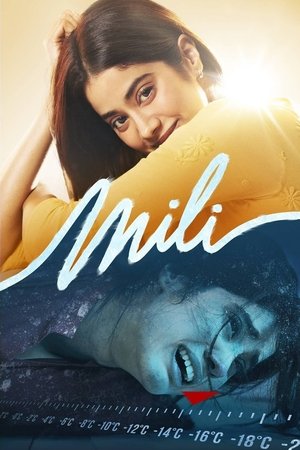 Mili Naudiyal, a nursing graduate is planning to move to Canada. She takes up a job at a food outlet for the time being but her sudden disappearance without a clue leaves her loved ones in a desperate search for her in this survival drama.

Janhvi Kapoor
Manoj Pahwa
Sunny Kaushal
Vikram Kochhar
Seema Pahwa

Rajesh Jais
Hasleen Kaur
Sanjay Suri
Jackie Shroff
A. R. Rahman
A. R. Rahman

Javed Akhtar

Boney Kapoor

Ritesh Shah
Vishal Mishra

Shashaa Tirupati