Reviews
Descriptions:
* Remember (2022)
* Director: Lee Il Hyung
* Genres: Action, Thriller, Movie
* Main Stars: Lee Sung Min, Nam Joo Hyuk, Park Min I
* Country: South Korea Language: Korean
* Release Date: 26 October 2022
* ප්‍රධාන රංගන ශිල්පීන් Lee Sung min as Pil-Joo Nam Joo Hyuk as In-gyu
* අනෙකුත් රංගන ශිල්පීන්
* Jung Man Shik as Kang Young-sik Pary Geun Hyung as Kim Chi-duk Song Young-chang as Jeong Baek-jin Moon Chang-gil as Yang Seong-ik Park Byung-ho as Hisashi Tojo
කතාව පැත්තට හැරුනොත් මෙහෙමයි.. සංවේදී චිත්‍රපටයක් කියන්නත් පුලුවන්. ෆ්‍රෙඩී වැඩ කරන්නෙ ආපනශලාවක. ජේසන් තමා එයාගෙ යාලුවා. මේ දෙන්නා අතරෙ ලොකු වයස් පරතරයක් තිබ්බත් හොඳ සඟයෝ.. ෆ්‍රෙඩීට ඕන කරනවා බිරිඳගෙ වියෝවෙන් පස්සේ අවුරුදු ගාණක් තිස්සෙ හිතේ තියාගෙන හිටිය ආශාවක් ඉශ්ට කරගන්න. ඒ එයාගෙ පවුලෙ අය වෙනුවෙන් පළිගන්න. ඇයි එයා පළිගන්නෙ මොකක්ද ඒකට හේතුව…Remember With Sinhala Subtitle (2022) පළිගැනීම.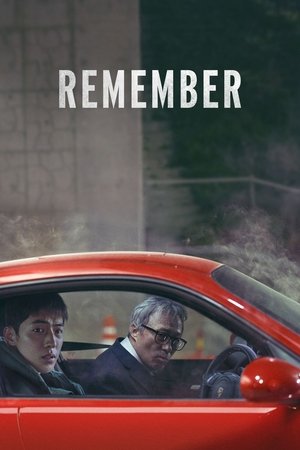 Pil-ju, an Alzheimer's patient in his 80s, who lost all his family during the Japanese colonial era, and devotes his lifelong revenge before his memories disappear, and a young man in his 20s who helps him.
Lee Sung-min

Nam Joo-hyuk

Park Geun-hyung
Jeong Man-sik

Yoon Je-moon
Song Young-chang
Moon Chang-gil

Choi Min-chul
Park Byeong-ho

Nam Moon-chul
Yang Hyun-min

Park Se-hyun
Kim Hong-pa

Yoon Se-woong
Park Seo-yeon
Ha Do-kwon

Lee Seung-joon

Jeong Han-bin
Kim Sang-bum
Yoon Jong-bin
Yoon Jong-bin

Lee Il-hyung

Lee Il-hyung
Heo Myeong-haeng
Kwon Ji-hoon