Reviews
Descriptions:
Leo (Leo: Bloody Sweet) ලෝකේෂ් කනගරාජ් විසින් අධ්‍යක්ෂණය කරන ලද සහ Seven Screen Studio විසින් නිෂ්පාදනය කරන ලද 2023 ඉන්දියානු දෙමළ භාෂා ක්‍රියාදාම ත්‍රාසජනක චිත්‍රපටයකි. චිත්‍රපටයේ නාමික චරිතය සඳහා Vijay රංගනයෙන් දායක වන අතර, Sanjay Dutt, Arjun, Trisha, Gautham Vasudev Menon, Mysskin, Madonna Sebastian, George Maryan, Mansoor Ali Khan, Priya Anand සහ Mathew Thomas යන අය රංගනයෙන් දායක වේ. එය Lokesh Cinematic Universe හි තුන්වන වාරිකය වන අතර A History of Violence (2005) මගින් දේවානුභාවයෙන් එම නමින්ම ග්‍රැෆික් නවකතාවේ අනුවර්තනයකි. චිත්‍රපටය අනුගමනය කරන්නේ තියෝග්හි ආපනශාලා හිමිකරුවෙකු සහ සත්ව ගලවා ගන්නෙකු වන පාර්ති, ඔහු ඇන්ටනිගේ වෙන් වූ පුත්‍රයා වන ලියෝ යැයි සැක කරන මැරයන් වන ඇන්ටනි සහ හැරල්ඩ් දාස් විසින් ලුහුබඳිනු ලැබේ.
චිත්‍රපටය ප්‍රධාන නළුවෙකු ලෙස විජයගේ 67 වැනි චිත්‍රපටය වන බැවින් තලපති 67 යන තාවකාලික මාතෘකාව යටතේ 2023 ජනවාරි මාසයේදී නිල වශයෙන් ප්‍රකාශයට පත් කරන ලද අතර දින කිහිපයකට පසුව නිල නාමය ප්‍රකාශයට පත් කරන ලදී. ප්‍රධාන ඡායාරූපකරණය එම මාසයේම චෙන්නායි හි ආරම්භ වූ අතර කාශ්මීරයේ ඉඳහිට කාලසටහනක් සමඟින් එය නැවත වරක් කලින් ස්ථානයේ පැවති වෙනත් කාලසටහනකින් පසුව ජූලි මැද වන විට ඔතා ඇත. චිත්‍රපටයේ සංගීතය Anirudh Ravichander අතින්ද, කැමරාකරණය මනෝජ් පරමහම්ස අතින්ද, සංස්කරණය ෆිලොමින් රාජ්ගෙනි.
Leo 2023 ඔක්තෝබර් 19 වන දින ලොව පුරා සම්මත සහ IMAX ආකෘතිවලින් විචාරකයන්ගේ මිශ්‍ර සමාලෝචන සඳහා නිකුත් කරන ලදී. එසේ තිබියදී එය දෙමළ චිත්‍රපටයක් සඳහා බොක්ස් ඔෆිස් වාර්තා කිහිපයක් පිහිටුවීය. එය 2023 වසරේ වැඩිම ආදායමක් ඉපැයූ දෙවන දෙමළ චිත්‍රපටය ලෙසත්, 2023 වසරේ වැඩිම ආදායමක් ඉපැයූ පස්වන ඉන්දීය චිත්‍රපටය ලෙසත් ඉස්මතු විය.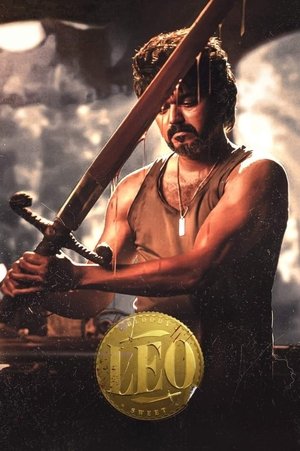 A mild-mannered man becomes a local hero through an act of violence, but it brings forth consequences with connection to a dangerous world, one which will shake his carefully constructed life to its very core.

Vijay
Sanjay Dutt
Arjun Sarja
Trisha Krishnan
Gautham Vasudev Menon

Mysskin
Madonna Sebastian
George Mariyan
Mansoor Ali Khan

Sandy
Mathew Thomas
Babu Antony

Priya Anand
Denzil Smith
Vaiyapuri
Sachin Mani

Madhusudhan Rao

Leela Samson
Dinesh

Anurag Kashyap
Maya S. Krishnan
Kamal Haasan
Chinmayi Sripaada
John Wagner

Vijay
Anirudh Ravichander
Anirudh Ravichander
Rathna Kumar

Lokesh Kanagaraj

Lokesh Kanagaraj

Lokesh Kanagaraj

Lokesh Kanagaraj

Eka Lakhani
Dinesh
Gopi Prasannaa